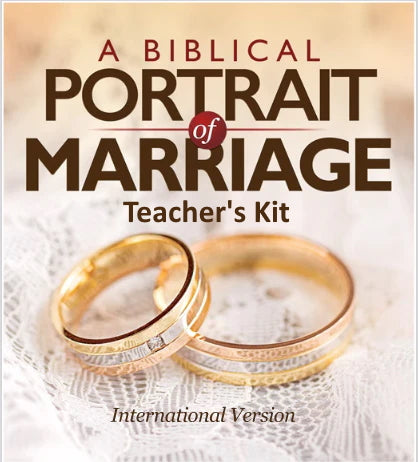 Teacher's Kit for A Biblical Portrait of Marriage-International for U.S. & Canada
Retail Price:
$ 295.00
| Ships Next Business Day.
THE TEACHER'S KIT for A Biblical Portrait of Marriage-International for U.S. & Canada has been created by Teach Every Nation (TEN) as a resource for those wishing to teach this life-changing course.  Now, you can not only watch and share the course but, using the tools within this kit, can learn and teach the course yourself.
As an added bonus, using the digital transcripts and Power Point Slides within the kit you can translate the materials from English to the language and dialect you choose to reach those to minister in their language.
As a teacher or small group leader, we want to empower you to reach and teach the nations.  Go to the nation, the region, or the people in your sphere of influence to bring them the life-changing Biblical Teaching. 
When You Order The Teacher's Kit, You Will Receive:

Download + Streaming of All Six Sessions. This is the complete course, consisting of parts A & B of each session (12 videos total). Not only can you stream all twelve videos wherever you have an internet connection, but you can also download them to play where no internet is available! Upon purchase, you will immediately receive access to a digital content library that contains a file with a link and password to download and stream the videos. Videos are in MP4 format.  

20 Course Workbooks with full-color pages, follow-along outlines with fill-in the blanks, plus beautifully-designed charts, quotes and many other features.  To order additional workbooks, click here.
You Will Also Receive the Following Resources in Digital Format:
The Biblical Portrait of Marriage Introduction and Teacher's Guide in PDF format.

Teacher Transcripts: Full English transcripts in Microsoft Word format of all course sessions, exactly as they were taught, with an image of the corresponding PowerPoint slide used in the teaching.

Teaching PowerPoints of parts A & B of all six sessions, with fully editable text (for teaching the course and/or translating the content).

Digital Course Materials including an advertising graphic, a bulletin insert, a flyer, a Leaders Guide, printable posters, reproducible title graphic files, a promo video, and graphical PowerPoint backgrounds!

Three Social Media Memes in PDF format for use in promoting your class!

Printable Posters in PDF format, with editable text, to give as gifts to your students or promote your class.

Teacher Reference Workbook: A PDF version of the BPOM-International course workbook for use as a Teacher Reference in preparing to teach -- or translate -- this course. 
---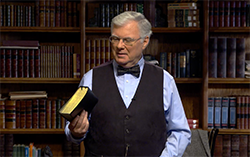 Get a Free Video Teaching Segment
When you subscribe to receive Teach Every Nation updates!
Subscribe to get special offers, free giveaways, and once-in-a-lifetime deals. We value & respect your privacy.