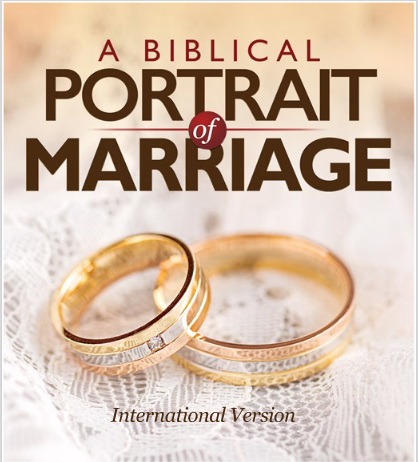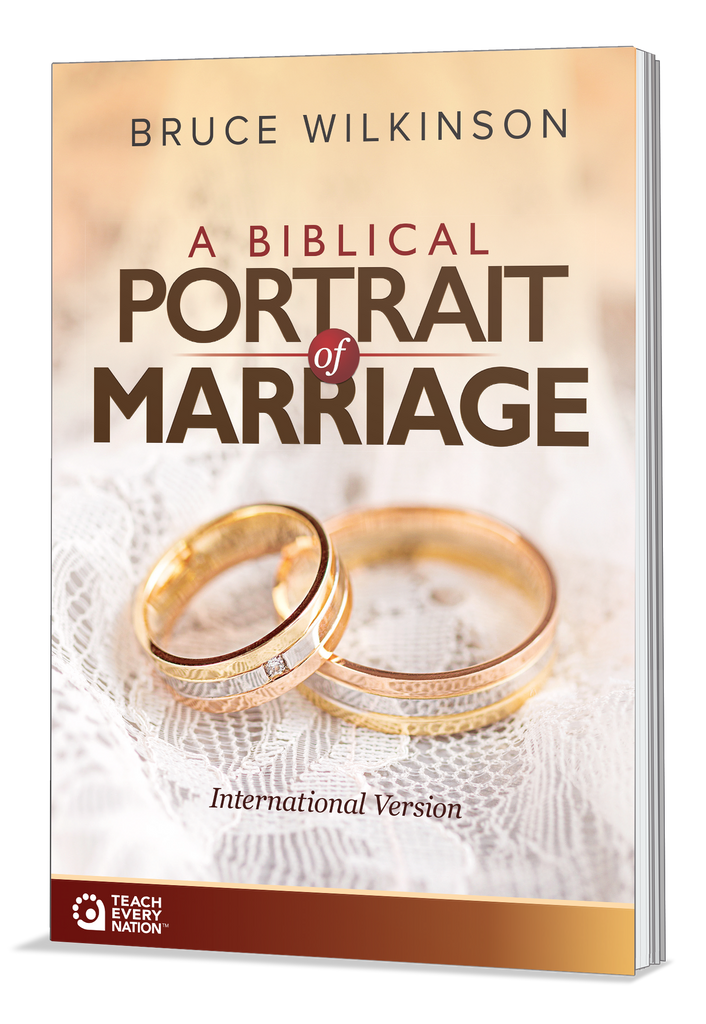 A Biblical Portrait of Marriage-International Version
Retail Price:
$ 6.99
| Ships Next Business Day.
Discover Six Universal Secrets for Success in Any Marriage!
Marriage today certainly looks very different across the world -- but every couple wants to be happy in their relationship and successful in their marriage no matter where they live. Did you know that the Bible teaches six fundamental principles for how to succeed in marriage? Regardless of the culture or nation, these six Biblical principles remain relevant throughout time. It's how God Himself organized all marriages to work!
In Teach Every Nation's course, A Biblical Portrait of Marriage - International Version, Bruce and Darlene Wilkinson reveal God's amazing design for marriage. Rooted in scripture and based on decades of global and practical teaching experience, Bruce and Darlene outline the principles and problem-solving strategies that build a successful marriage.
Watch the Promotional Video
Whether you are single looking to be married, engaged and just starting off, or have been married for years and needing a breakthrough, join us in an amazing, transformative journey of marriage enlightenment for everyone.
"After 28 years of marriage and 4 kids, we came across A Biblical Portrait of Marriage. We found it so helpful that we introduced it to our friends in India and the rest of Asia. We would recommend it to all of the couples who are contemplating marriage and those who are facing challenges in their marriage."  -Devendra and Koko Rai, Thailand
"Oh, my brothers and sisters, you need to learn how to do the things that the Word of God has taught. The lessons on marriage are transforming. Go into it with all of your heart!"  - Magdelene Irozuru, Nigeria 
Release God to bless your marriage in ways you can't imagine!
Bruce and Darlene have been married for over five decades with 3 grown children and 11 grandchildren. They have learned invaluable lessons through the normal ups and downs of married life and present many of the secrets behind their enduring love in this updated series, A Biblical Portrait of Marriage-International Version. Their life-changing and encouraging course has been used in thousands of churches and small groups over the years in numerous nations of the world. Many churches use the series for pre-marital counseling as well as general marital counseling
Purchase Options
Workbook:

The A Biblical Portrait of Marriage-International Version Workbook is a 40-page, full-color workbook with outlines, fill-in the blanks, plus beautifully designed charts, quotes and Discussion Questions at the end of each session. 

Bulk Discounts Available: If you are ordering 11 or more A Biblical Portrait of Marriage-International Version workbooks, you can receive a bulk discount. Here's how:  Do not click the  "Add to Cart " button immediately  to the right. Instead, use the drop-down window at the top-right of this page to select the Workbook option, enter the quantity, and then click the "Add to Cart" button just below it.









Streaming Sessions 
Purchase streaming sessions below to start viewing the course immediately.  You may purchase the entire course of eight sessions, or one or more sessions individually.  
Download + Streaming of All Six Sessions (Complete Course)

With this option not only can you stream all eight sessions wherever you have an internet connection, but you can also download them to play at times when no internet is available! Upon purchase, you will immediately receive access to a digital content library that contains a file with a link and password to download and stream your videos. Videos are in MP4 format. You will also receive a link by email to your digital content library.  

For Customers Within the USA (Includes 2 Printed Workbooks)





For Customers Outside the USA (Does Not Include Workbooks)





Session 1   Leave: The Role of the Couple




Session 2   Cleave: The Responsibility of the Couple




Session 3   Head: The Role of the Husband




Session 4   Helper: The Role of the Wife




Session 5   Love: The Responsibility of the Husband




Session 6   Submit: The Responsibility of the Wife



Free Gifts
To download a free gift,
click on it. Depending on
your browser, either it will
download or a full-size
image will open in a new
window. If it opens in a new
window, right-click on the
image and select "Save As"
(if available) or click your
browser's download icon.
Free Inspirational Poster
Download this beautiful poster to be printed
and displayed to inspire you – and others who
see it – daily!

Free Social Media Memes
Use this digital social media content to promote your
course. You can upload
these videos and memes to media platforms such as
WhatsApp, Facebook and more.
---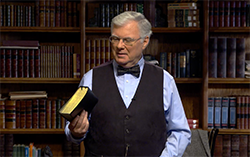 Get a Free Video Teaching Segment
When you subscribe to receive Teach Every Nation updates!
Subscribe to get special offers, free giveaways, and once-in-a-lifetime deals. We value & respect your privacy.