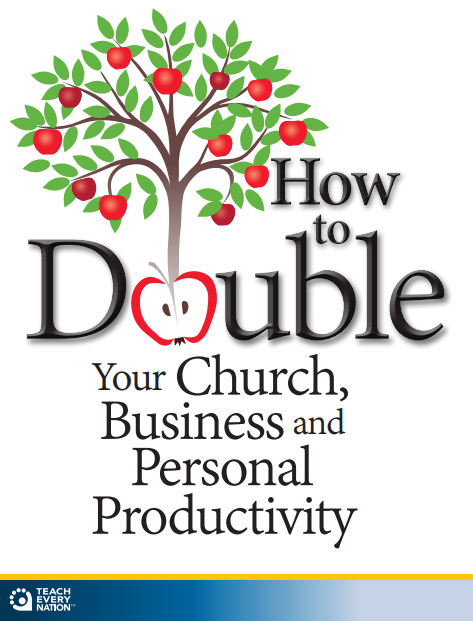 Stream Now! How to Double Your Church, Business and Personal Productivity
Retail Price:
$ 6.99
| Ships Next Business Day.
Discover the Biblical mandate for growth and accelerate the pace of productivity in your church, your business and every area of your life. You will learn the eternal significance of setting God-sized goals and also gain new, time-tested strategies that will have exponential results when applied.

CLICK BELOW TO WATCH A PREVIEW:
Benefits of this Course:
See What Jesus Said about Productivity
Find out How the Size of your Goal can greatly affect the size of the results
What is the next step you must take to increase your productivity for Christ
What is Christ's and the Apostle's Preaching Pattern
Workbooks:
 To purchase workbooks, click here.
Purchase the Complete Course
All Eight Streaming Sessions + Download (Complete Course)


To stream or download all sessions of the video course, purchase this Download + Streaming Option.  You will be able to download the 8 video sessions as MP4 files (in the resolution of your choice).  You can also view the sessions anywhere that you have an internet connection capable of streaming!  As soon as you place your order, you will be sent an email with download and streaming instructions.

For Customers Within the USA (Includes 2 Printed Workbooks)





For International Customers Outside the USA (Does Not Include Workbooks)


Or Purchase Sessions Individually

Session 1: The Reason to Maximize Your Personal Productivity




Session 2: The Reason to Maximize Your Productivity Until Payday




Session 3: Double by Setting Exponential Goals




Session 4: Double by Understanding Your Current Strategy




Session 5: Double by Improving Your Strategy PLUS a Bonus Video by Special Guest TEN Teacher Maurice Radebe




Session 6: Submit to Christ as He Rules Your Church




Session 7: Preach Christ's Content So He will Build Your Church PLUS a Personal Review of Sessions 1-7




Session 8: Follow Christ and the Apostles' Preaching Pattern PLUS a Bonus Video by Special Guest TEN Teacher Pastor SC Mathebula



Ordering Options
Click the drop-down menu above to save by ordering all eight sessions together. Or you may order sessions individually. Descriptions of each session are below.
---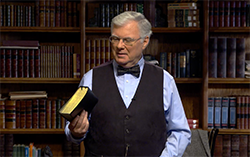 Get a Free Video Teaching Segment
When you subscribe to receive Teach Every Nation updates!
Subscribe to get special offers, free giveaways, and once-in-a-lifetime deals. We value & respect your privacy.