The Dream Giver DVD Video Series
Retail Price:
$ 49.00
| Ships Next Business Day.
(4:3 Standard Definition)
Everyone has a dream! The question is, are you living it, or just living your life?

Live your dream. That is the key message from #1 New York Times bestselling author Bruce Wilkinson. The Dream Giver is a journey from the ordinary to the extraordinary. It invites you to follow the Dream Giver to find your destiny in an inspired life dream that is uniquely yours. Each person has been created for a life of purpose and significance.
 
Session One: Discovering Your Dream

Session Two: This Is Your Dream

Session Three: Your Comfort Zone

Session Four: The Borderland

Session Five: The Wasteland

Session Six: Sanctuary

Session Seven: Valley of the Giants

Session Eight:  The Land of Promise
Workbooks
Order more workbooks for this series here. You may also want to consider the Leader's Kit, which includes 5 workbooks and the hardcover book The Dream Giver at a discounted price. 
Includes:
Eight teaching sessions approximately 30 minutes each, on three full-color, standard-definition DVDs in 4:3 perspective.
A 90 page workbook with follow-along outlines, fill-in the blanks, charts, quotes and many other features.
---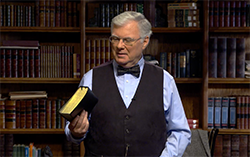 Get a Free Video Teaching Segment
When you subscribe to receive Teach Every Nation updates!
Subscribe to get special offers, free giveaways, and once-in-a-lifetime deals. We value & respect your privacy.