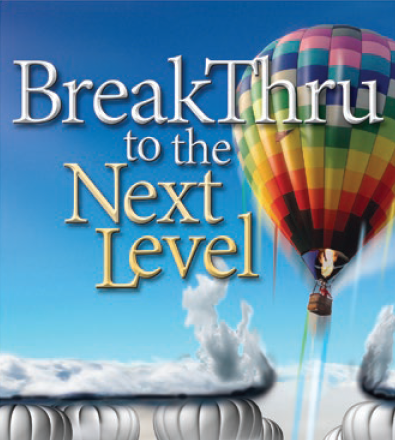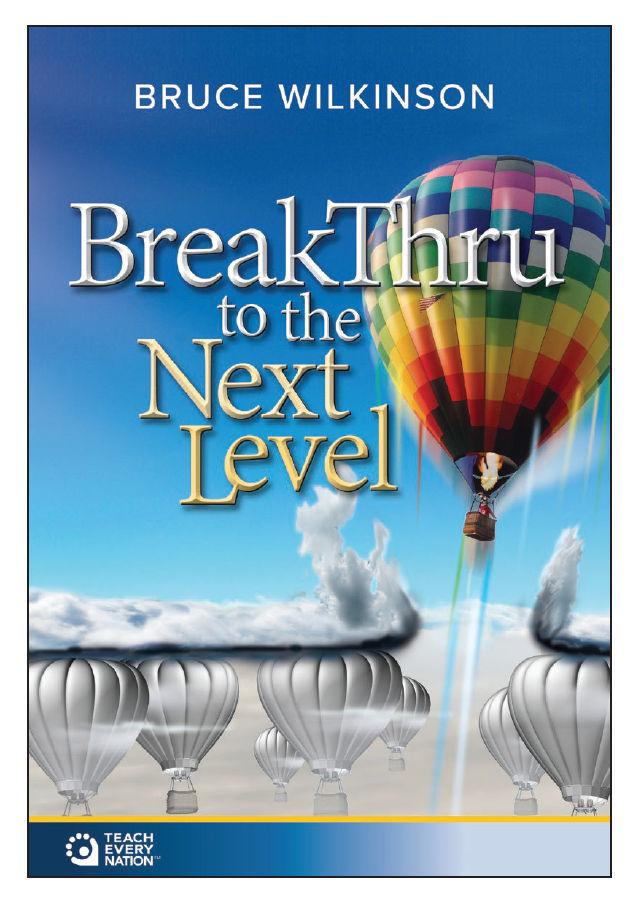 BreakThru to the Next Level
Retail Price:
$ 7.99
| Ships Next Business Day.
WHAT DOES THE BIBLE REVEAL ABOUT OVERCOMING MAJOR OBSTACLES?
Are you frustrated that you can't seem to break through a barrier in your life, business or ministry?  You're not alone.  We all hit walls in life that we can't seem to overcome, no matter how hard we try.  And, before you know it, in the struggle to move the immovable, burnout can occur. 
Did you know the Bible teaches us how to break through those major obstacles, to gain productivity in all areas of our life?
In Teach Every Nation's dynamic, 8-session course, BreakThru to the Next Level, join Bruce Wilkinson as he shares many of the powerful secrets he has learned over the decades. Bruce reveals through Biblical teaching that obstacles are often personal invitations from God to grow, to overcome, and to reach new heights that otherwise seem to be out of reach.  Taken from the lives of key Biblical and contemporary leaders, discover lifechanging methods that can be used to experience major "breakthrus" in every area of your life.
This third course in the "Personal Success" series will reveal powerful truths that will radically change your life forever as you BreakThru to the Next Level!
Watch the Promotional Video
 Purchase Options:
All Eight Streaming Sessions + Download (Complete Course)

To stream or download all sessions of the video course, purchase this Download + Streaming Option.  You will be able to download the 8 video sessions as MP4 files (in the resolution of your choice).  You can also view the sessions anywhere that you have an internet connection capable of streaming!  As soon as you place your order, you will be sent an email with download and streaming instructions.

Includes digital materials in downloadable file format to help you teach this course to your small group, including a leaders guide, PowerPoint backgrounds, a promotional video, posters, a flyer, a bulletin insert, and an ad!

For Customers Within the USA (Includes 2 Printed Workbooks)





For International Customers Outside the USA (Does Not Include Workbooks)


Workbooks

The BreakThru to the Next Level course workbook is a 48-page, full-color workbook with outlines, fill-in the blanks, plus beautifully designed charts, with Discussion Questions at the end of each session.

Bulk Discounts Available: If you are ordering 11 or more BreakThru to the Next Level  workbooks, you can receive a bulk discount. Here's how:  Do not click the  "Add to Cart " button immediately  to the right. Instead, use the drop-down window at the top-right of this page to select the Workbook option, enter the quantity, and then click the "Add to Cart" button just below it.



Bruce Wilkinson

Bruce is the founder and Chairman of Teach Every Nation (TEN). Building on decades of experience as a professor, world-renowned speaker and New York Times best-selling author, Bruce  founded TEN with a vision to impact the church worldwide.


Teach Every Nation is a Christian educational ministry initiative that partners with leaders, ministries, and global teachers to train untrained pastors and teachers in the Global South.
Free Gifts
To download a free gift,
click on it. Depending on
your browser, either it will
download or a full-size
image will open in a new
window. If it opens in a new
window, right-click on the
image and select "Save As"
(if available) or click your
browser's download icon.
Free Inspirational Poster
Download this beautiful poster to be printed
and displayed to inspire you – and others who
see it – daily!
Free Quotes Poster
Download and print this unique graphical poster
containing inspirational quotes, with beautiful
accompanying illustrations.
Free Social Media Memes
Use this digital social media content to promote your
course. You can upload
these videos and memes to media platforms such as
WhatsApp, Facebook and more.
---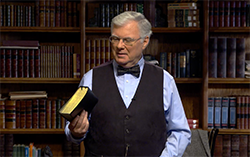 Get a Free Video Teaching Segment
When you subscribe to receive Teach Every Nation updates!
Subscribe to get special offers, free giveaways, and once-in-a-lifetime deals. We value & respect your privacy.