Free "Anyone Can Teach So Students Excel" Downloads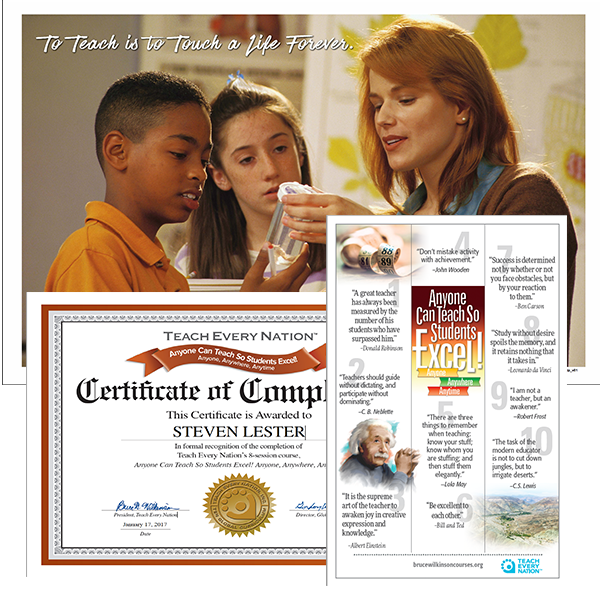 Free "Anyone Can Teach So Students Excel" Downloads
Free Gifts to Inspire,
Motivate and Reward You!
Sign up below to receive these beautiful, free downloads related to our Anyone Can Teach So Students Excel teaching series! These artistic, printable downloads will inspire you to become a more effective motivator!
When you sign up, not only will you receive the links to download these items, but you will also qualify to receive money-saving coupons and sale offers for our courses. Plus, you will receive breaking news about our ministry, including announcements about exciting new course offerings. You can unsubscribe at any time.
INSPIRATIONAL POSTER
Download a beautiful 'To Teach is to Touch a Life Forever' poster. Can be printed and displayed to inspire you – and others who see it – daily!
QUOTE POSTER
Download and print this unique graphical poster, featuring a collection of ten of the greatest inspirational quotes concerning the art of teaching, with beautiful accompanying illustrations.
CERTIFICATE OF COMPLETION
Reward yourself with this classy certificate after completing all 8 sessions of the Anyone Can Teach So Students Excel course. This downloadable PDF document contains editable text fields allowing you to personalize, print, and display your own Certificate of Completion. 
Fill out this form to receive your free downloads!
* Required. We value and respect your privacy. Unsubscibe at any time.