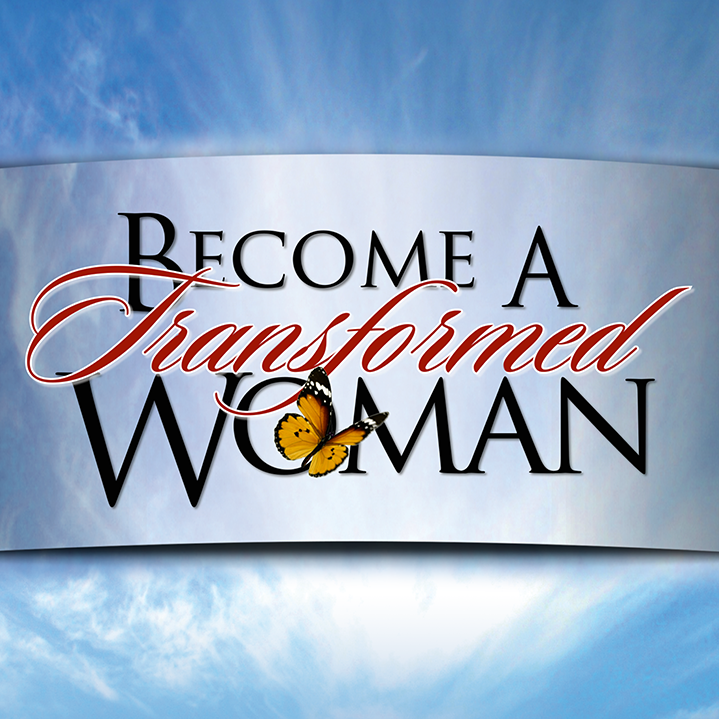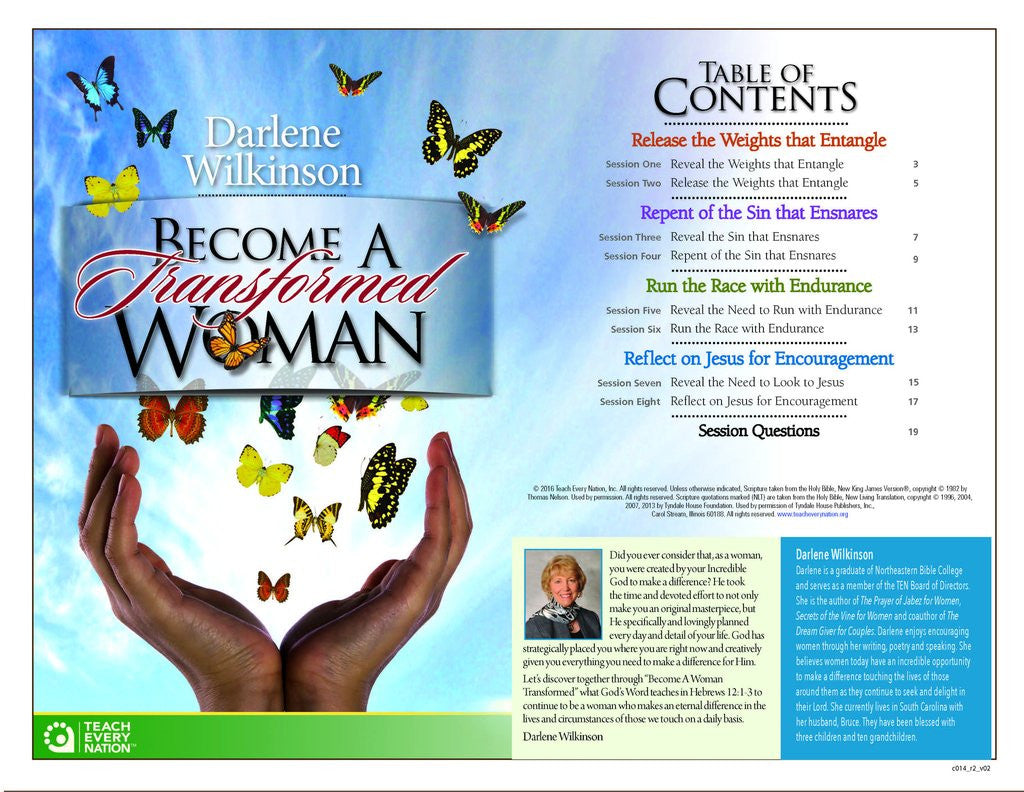 Become a Transformed Woman Leader's Kit
Retail Price:
$ 50.99
| Ships Next Business Day.
(School Teachers & Admins: This course is now ACSI approved for .72 CEUs! Click here to learn more.)
This leader's kit includes all eight streaming sessions of Darlene Wilkinson's lifechanging Become a Transformed Woman course, plus a downloadable, full-color, printable PDF file of the workbook.

About The Series:
Did you ever consider that, as a woman, you were created by your Incredible God to make a difference?  He took the time and devoted effort to not only make you an original masterpiece, but He uniquely and lovingly planned every day and detail of your life.  God has strategically placed you where you are right now and creatively given you everything you need to make a difference for Him. 
Discover through Darlene Wilkinson's Bible-based video course, Become a Transformed Woman, what God's Word teaches in Hebrews 12:1-3 about how to be a woman who makes an eternal difference in the lives and circumstances of those you touch on a daily basis.  In 8 sessions lasting approximately 30 to 35 minutes, this course provides the key ingredients to transform your life to become the woman God intended you to be.  
Why not take a moment to view the overview clip below of the exciting Become a Transformed Woman course?
Includes:
The Complete Become a Transformed Woman Course in eight fully mastered streaming video sessions.
A Downloadable, Printable, Full-color, 20-Page Course Workbook in PDF Format, with outline, key points, Bible verses, fill-in the blanks that follow along with the video, and session questions. The pages are formatted two-up per page for easy one-sided printing and flat stapling. No folding or saddle-stitching required!
---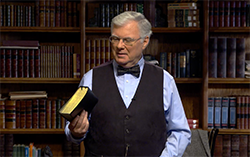 Get a Free Video Teaching Segment
When you subscribe to receive Teach Every Nation updates!
Subscribe to get special offers, free giveaways, and once-in-a-lifetime deals. We value & respect your privacy.