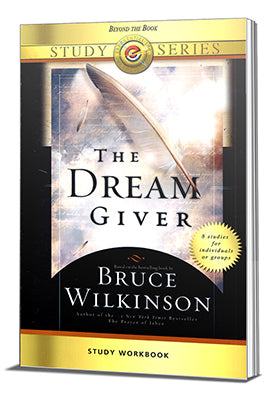 The Dream Giver Study Workbook
Retail Price:
$ 5.99
| Ships Next Business Day.
Are You Living Your Dream? Or Just Living Your Life?
Welcome to a little story about a very big idea.  This compelling modern-day parable tells the story of Ordinary, who dares to leave the Land of Familiar to pursue his Big Dream.
You, too, have been given a Big Dream.  One that can change your life.  One that the Dream Giver wants you to achieve.  Does your Big Dream seem hopelessly out of reach?  Are you waiting for something or someone to make your dream happen?
Then you're ready for The Dream Giver.
Let Bruce Wilkinson show you how to rise above the ordinary, conquer your fears, and overcome the obstacles that keep you from living your Big Dream.
"Bruce Wilkinson is the biggest dreamer I've ever met.  If you want to learn to dream big for the kingdom of God, listen to Bruce." --RICK WARREN, author of The Purpose-Driven Life and pastor of Saddleback Church
"Dr. Wilkinson is helping to change the face of Christianity with his unique way of reaching America."—JOE GIBBS, owner of Joe Gibbs Racing and former head coach of the Washington Redskins
"Reading The Dream Giver reminded me that God has planned an incredible journey for each of us."—MICHAEL TAIT, lead singer for newsboys.
Includes
90 beautifully designed pages with follow-along outlines, fill-in the blanks, charts, quotes and many other features.
---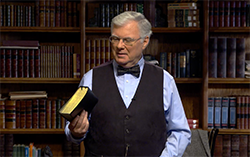 Get a Free Video Teaching Segment
When you subscribe to receive Teach Every Nation updates!
Subscribe to get special offers, free giveaways, and once-in-a-lifetime deals. We value & respect your privacy.