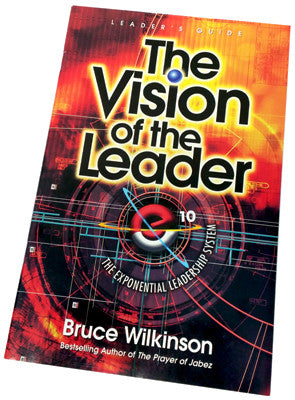 "The Vision of The Leader" Leader's Guide
Retail Price:
$ 4.99
| Ships Next Business Day.
As a study group or class leader you are entrusted with eternal treasure for your students. You have the opportunity to lead your group to a deeper and more productive life for God - what a privilege!
This guide is designed to help you organize your lessons, lead meaningful discussions, and most of all, see lifechange.
About the Series:
Real leaders aren't born. They're made. The Vision of the Leader series was developed to train anyone on how to lead, whether in business, churches, neighborhoods, or national organizations.
Now you can bring out the best in your followers with The Vision of the Leader leadership series.  You'll dig into the Scriptures to find the first seeds of vision, examine the stages of its growth, and explore its maturity and validation.
Bruce Wilkinson teaches the secrets to a powerful life that accomplishes radically more. The series includes interviews with accomplished leaders, such as Truett Cathy, Founder and Chairman of Chick-fil-A, James Pursell, Chairman of Pursell Technologies, and Crawford Loritts, author and speaker.
---
Includes
Session outlines and discussion questions, plus specific guidance for Sunday school classes, home groups, and church or large group formats.
---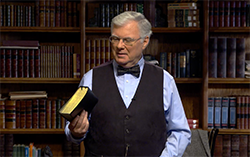 Get a Free Video Teaching Segment
When you subscribe to receive Teach Every Nation updates!
Subscribe to get special offers, free giveaways, and once-in-a-lifetime deals. We value & respect your privacy.