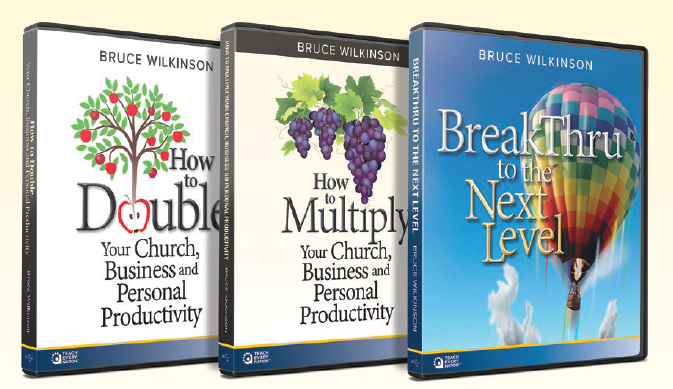 The Personal Sucesss Trilogy
Retail Price:
$ 99.00
| Ships Next Business Day.
EXPONENTIALLY INCREASE
PRODUCTIVITY IN YOUR CHURCH,
BUSINESS OR PERSONAL LIFE
The Personal Success Series
with Bruce Wilkinson
Three exciting, sequential courses to equip you with new tools and proven growth strategies to accelerate the pace of productivity in your church, your business and in your personal life.
In this series, Bruce Wilkinson draws from his decades of experience to explain the Biblical motivation for choosing to live a life of extraordinary productivity. Using principles drawn from the examples of Christ and the early apostles in growing the church, and methods taken from the lives of key Biblical and contemporary leaders, these courses reveal powerful truths that equip you to grow exponentially in every aspect of your life.

When You Order, Here's What You Will Receive:
Complete Download + Streaming Versions of All Three Courses. 
You will be able to download the 8 video sessions as MP4 files (in the resolution of your choice).  You can also view the sessions anywhere that you have an internet connection capable of streaming!  As soon as you place your order, you will be sent an email with a link to access a digital content library where you can download files containing both the the streaming instructions and your password for each course. You will also be able to immediately access the digital content library from a window that will open up as soon as you make your purchase.


Bonus: 2 Free Full-color Printed Workbooks of Each Course (USA Only) 
Each workbook is printed in full-color with follow-along outlines and fill-in the blanks, plus beautifully-designed charts, quotes and many other features. 

To Order Additional Workbooks, Click a Link Below:
The Personal Success Trilogy.  A comprehensive strategy for personal and professional growth!
CLICK BELOW TO SEE PREVIEWS OF THESE THREE EXICTING COURSES!
---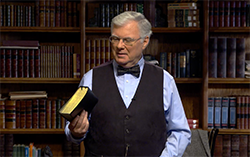 Get a Free Video Teaching Segment
When you subscribe to receive Teach Every Nation updates!
Subscribe to get special offers, free giveaways, and once-in-a-lifetime deals. We value & respect your privacy.