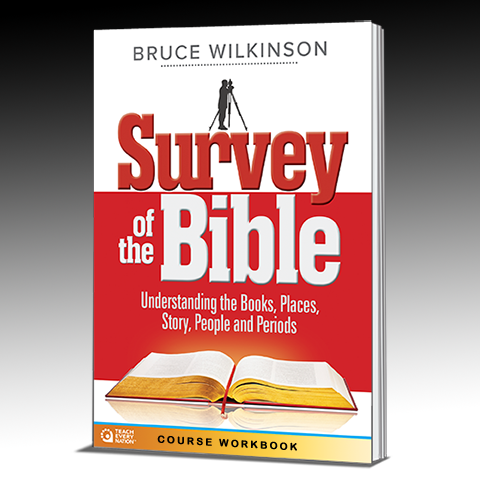 Survey of the Bible Workbook
Retail Price:
$ 9.99
| Ships Next Business Day.
Filled with colorful charts, illustrations, fill-in-the-blanks and masterful summaries of the stories of both the Old and New Testaments, this workbook it the perfect companion to Bruce Wilkinson's Survey of the Bible DVD series.
About This Course:
Unlock the secrets to understanding God's Word with one of the world's foremost Bible teachers!
The Bible is the most revered, respected and celebrated books of all time. Since the first published book (a Bible, of course!) rolled off the Gutenberg press over five hundred years ago, it has been a perpetual bestseller, far surpassing sales of any other volume in human history.
For Christians, however, the Bible is not just a bestseller; it is "God's Word" – a divine message to us in human language.
Some parts of the Bible are easy to understand yet many are not. With its lengthy genealogies, Levitical laws, and apocalyptic visions, even for sincere readers reading with understanding can be a monumental task. Obviously, to navigate these challenging and potentially treacherous waters, you need a trustworthy and experienced guide -- someone who knows both the world of the text and the ways of God in human history.
That is why Bruce Wilkinson's newest course Survey of the Bible was created – to help people understand the big picture of God's Word.
Includes:
The Full-color Course Workbook containing key points, Bible verses, fill-in-the-blanks that follow along with the video, concise summaries of the periods of the Old and New Testaments, beautifully-designed charts, and many other features.
---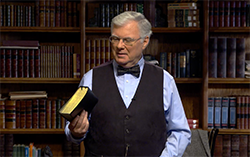 Get a Free Video Teaching Segment
When you subscribe to receive Teach Every Nation updates!
Subscribe to get special offers, free giveaways, and once-in-a-lifetime deals. We value & respect your privacy.