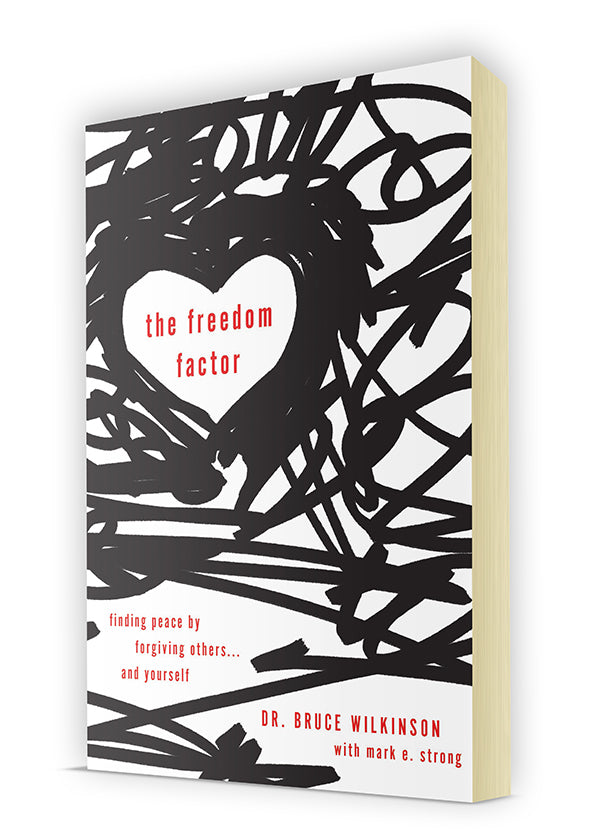 The Freedom Factor: Finding Peace by Forgiving Others and Yourself
Retail Price:
$ 14.99
| Ships Next Business Day.
by Dr. Bruce Wilkinson
with Dr. Mark E. Strong

(Paperback, 138 Pages)

God Made Your Heart for Love, Joy, Peace, and Wholeness. But pastors say that more than 90% of their congregations struggle with unforgiveness - and unforgiveness can make us forget what we were made for.
What if the most pervasive sin of our day is invisible, hidden deep inside our hearts? What if it affects every aspect of our lives and relationships so quietly and insidiously that most miss it altogether? Bruce Wilkinson believes unforgiveness is that sin.

Through the teachings of Jesus, The Freedom Factor reveals the link between our suffering and our unforgiveness.  But it shows how to forgive - for real and forever.  The story doesn't have to end with the pain of our wounds. Whatever happened to us happened. But the God who made your heart has shown a way past the wounds, back to the life an love that we were made for - a path toward freedom.

Dr. Bruce Wilkinson is the #1 New York Times bestselling author of over sixty books, including The Prayer of Jabez.   Bruce currently leads Teach Every Nation, a Bible training movement educating church leaders who cannot access or afford traditional academic institutions.

Dr. Mark E. Strong is the lead pastor of Life Change Church in Portland, Oregon, and the author of Church for the Fatherless, and The Divine Merger.
Order the Video Course, Too!
The 70X7 Video Series will lead you and those who watch it with you into a purer, closer walk with Lord. Discover forgiveness that is for real and forever!
Real Readers... Real Responses
"The unfortunate beauty of this book is that everyone is in dire need of it, whether they know it or not. Forgiveness is not a choice, nor is it a luxury; it is an imperative. We cannot hope to live in peace and freedom unless we learn how to forgive others and ourselves in the once-and-for-all manner that Bruce describes so well." -Alan

"Do I feel differently about forgiveness? YES! I laughed, I cried, I danced, I wrote, I meditated. I stayed on the potter's wheel to let God do more work that had been hidden. a delight, a wonder." -Katy

"Eye opening, profound, and liberating... I felt called to actually forgive. I will recommend this to anyone I meet who has trouble forgiving." -Steve

"Seeing a true picture of what forgiveness is - versus what I thought it was - is life changing. I was inspired to forgive. This book can revolutionize the lives of Jesus' followers." -Penny

"Reading this book makes me cry for those who are tormented by unforgiveness. It is life changing." -Sheryl

"This book will produce enormous life change in anyone with an open heart to the invitation God has for them - freedom." - Jennifer

"This could be a catalyst for revival. Christ's church is soaking in bitterness, anger, and resentment. A fantastic book that must be widely read." -David
---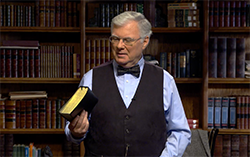 Get a Free Video Teaching Segment
When you subscribe to receive Teach Every Nation updates!
Subscribe to get special offers, free giveaways, and once-in-a-lifetime deals. We value & respect your privacy.